Poor audio quality can ruin your meeting. Yet setting up a conference call with all your constituents often requires navigating multiple complex interfaces. For a productive, meeting, though, the user experience should be simple and intuitive. For the meeting organizer, the technology setup should be easy to use.
Today, there are many audio options and solutions on the market. For this post we will outline an effective solution built around two popular and reliable core devices:
Dolby Conference Phone
Patton SmartNode eSBC*
The Dolby Conference Phone picks up all the voices in the room and presents them clearly to the remote conference call attendees as if they are coming from specific distinct locations in the room. That immensely helps the remote conference participants to feel and effectively participate in the ongoing conversations as they are able to identify the speakers and follow their conversations.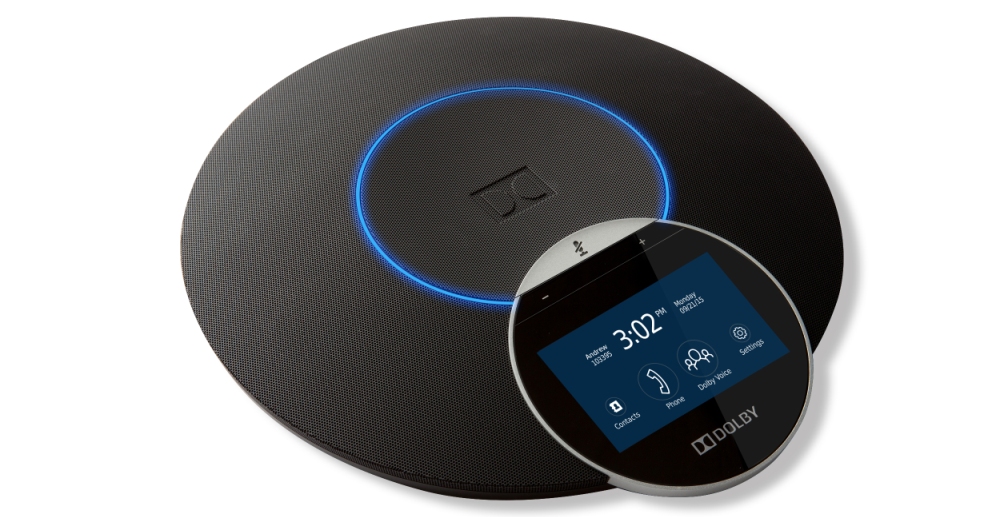 Dolby Conference Phone
The device has an intuitive, touch-screen interface to start, join, and manage meetings. Even as conversations overlap in a meeting room it continuously maps the room, canceling out noise while boosting the audio of quiet or distant talkers, so that everyone is heard clearly. Dolby provides management software that aids with firmware upgrades, bulk provisioning and management of the conference phones. The choice is yours, you select the audio mode based on your needs, applications and the required setup.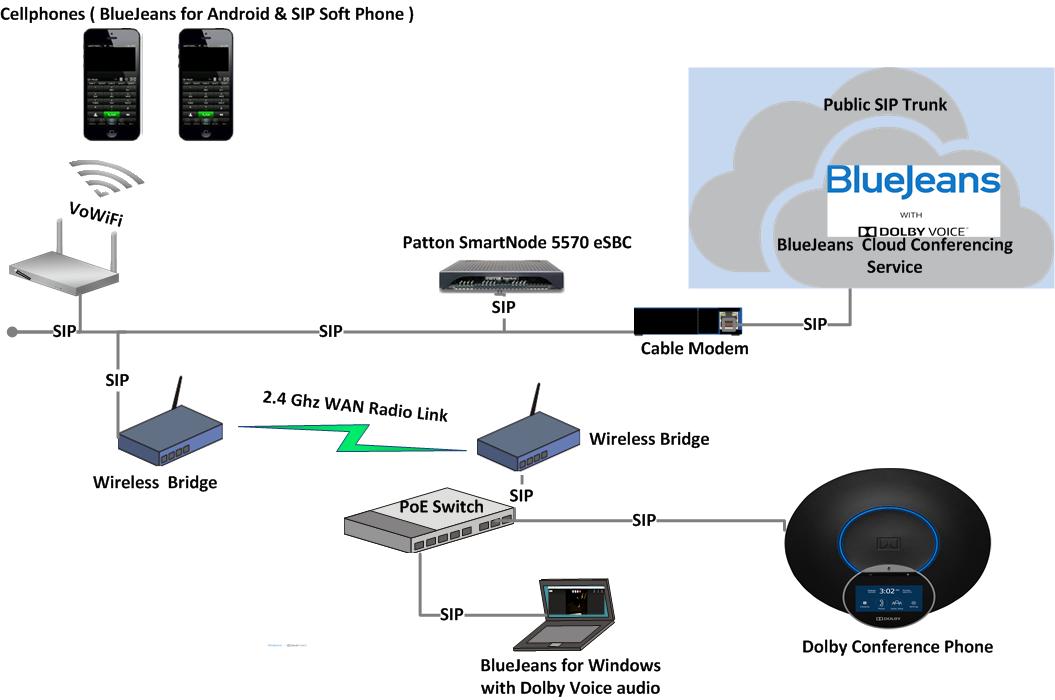 The Patton SmartNode eSBC provides secure, reliable, interoperable connectivity to a SIP trunk with SIP normalization. The device also provides SIP demarcation from the public SIP trunk provider, which protects the enterprise LAN against intrusions that may come from the Internet. For the application tested in the example here the SN5570 eSBC was employed. As a value-added benefit, SmartNode devices are supported by the Patton Cloud edge orchestration service.
This abbreviated summary is based on a detailed functional test case exectuted and written by Biju (Brad) Oomen.
>>READ THE FULL ARTICLE HERE
*Enterprise Session Border Controller