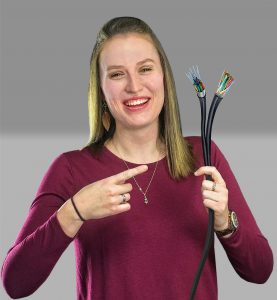 Last week Patton and FiberPlex joined forces to create a powerhouse for delivering communications infrastructure. Now, new solutions can be crafted from the combined core technologies and product portfolios of FiberPlex and Patton.
"The list of synergies is too long to enumerate," said Bobby Patton, CEO, Patton Electronics. "Our product lines complement each other beautifully and the combined manufacturing capabilities mean we can offer a new level of vertical integration to the worldwide market."
The new alliance will allow the unified business to offer greater value to customers, channels and ecosystem partners.
FiberPlex customers will continue to receive…   >>full story
What do you think?
Is this going to be a "happy marriage"?
How do you feel about getting your FiberPlex products from Patton?
Add your thoughts in the comments below…