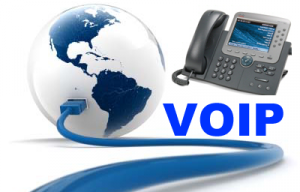 VoIP (Voice over IP) is the 21st century de-facto standard for telecommunications worldwide.  If not today then within a few years.  Besides pure market penetration it is the virtually endless possibilities offered by state of the art IP phones, PBXs and carrier systems that make the case for IP telephony so strong. That said the homework still has to be done. Here are five issues that make the difference between a "working" VoIP implementation and one that offers a superior customer experience…  Namely:
Quality of Service
Security
SIP compatibility
Survivability
Legacy support
Let's take a look at each of these topics and see how the Patton SmartNode eSBCs help to elevate the customer experience.
Quality of Service (QoS)
IP Telephony products and systems have evolved to a high level of maturity and functionality rivaling and exceeding anything the good-old-days had to offer. The first challenge arises not from these technologies, but from the underlying network connectivity that carries these voice conversations.  The latest and greatest IP terminal cannot adequately compensate for shortcomings of the underlying network.  In other words, if you drive on a bumpy back-country road upgrading the suspension will smooth out the ride but there are limits to this approach.
Over recent years many IP networks including the global Internet have significantly expanded in capacity so that today raw bandwidth is rarely an issue anymore. Even high definition video streams can be carried across the world. Fluctuations in throughput and delay or occasional packet loss can be overcome by generously buffering data for several seconds before delivering the content to the customer. For real-time two-way communications like a phone call this is however not an option. A delay of more than 150 milliseconds impacts the call experience significantly and can turn a "VoIP service with an attractive price tag" into a "yea it's cheap but no thanks" offering.
A critical stretch of the end-to-end network in this respect is the last-mile access between the customer premises and the core network. A Patton eSBC at the customer premises is perfectly positioned to manage the up-stream traffic and prioritization of voice packets and any other traffic coming along. With the unique DownStreamQoS feature the Patton eSBC can even enhance downstream bandwidth management and complement any QoS policy a service provider implements in his backbone network.
Security
The growth that VoIP deployments have experienced over recent years and the acceleration of that growth which can be expected for the coming years attracts not only innovative market players but unfortunately also more shady organization. Toll fraud amounted to over 4.7 billion USD globally.1
Anyone in the VoIP business for some years can tell stories about that dreaded bill at the end of the month with thousands of dollars of fraudulent calls.
A significant part of these damages be attributed to automated attacks mounted against small and medium VoIP systems which are typically less protected than core network infrastructure of service providers.
An eSBC at the customer premises improves the situation in several ways.
It helps to standardize and enforce basic security mechanisms like registration, authentication and access control on the SIP protocol level as well as address filtering, NAT and stateful firewall functions on the IP network level.
Independently of who is managing the eSBC (locally by the business or remotely by the service provider) the devices serves as a clear demarcation point which separates security domains defines responsibility and liability and avoids wasteful finger-pointing battles.
OK, that's it for this post. Keep an eye out for Part II, in which we will cover how a good-quality, high-performance eSBC addresses the issues of SIP compatibility (interoperability) and survivability (business continuity).
>>For a comprehensive treatment of how eSBC technology can address the challenges associated with ALL-IP implementation, get the Patton White Paper:
Who Needs an Enterprise Session Border Controller?
What do you think?
What solution(s) have you implemented to prevent tool fraud, DoS attacks and so on in your  VoIP network.
How do you ensure business-level voice quality in your IP telephony implementation?
[1]
http://www.nytimes.com/2014/10/20/technology/dial-and-redial-phone-hackers-stealing-billions-.html