Cloud this. Cloud that. What I want to know is this: What has The Cloud ever done for any actual real people?

Cloud Networking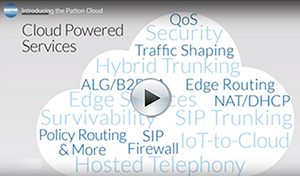 As we ponder how the cloud actually benefits real people, let's consider a commercialized cloud-services product: the
Patton Cloud
.
If you're not familiar with the sort of network-edge orchestration services the Patton Cloud can provide, you might want to check out this video to get an overview…
For all you propeller heads out there, this network application drawing may help you understand on a technical level how all the puzzle pieces fit together. . .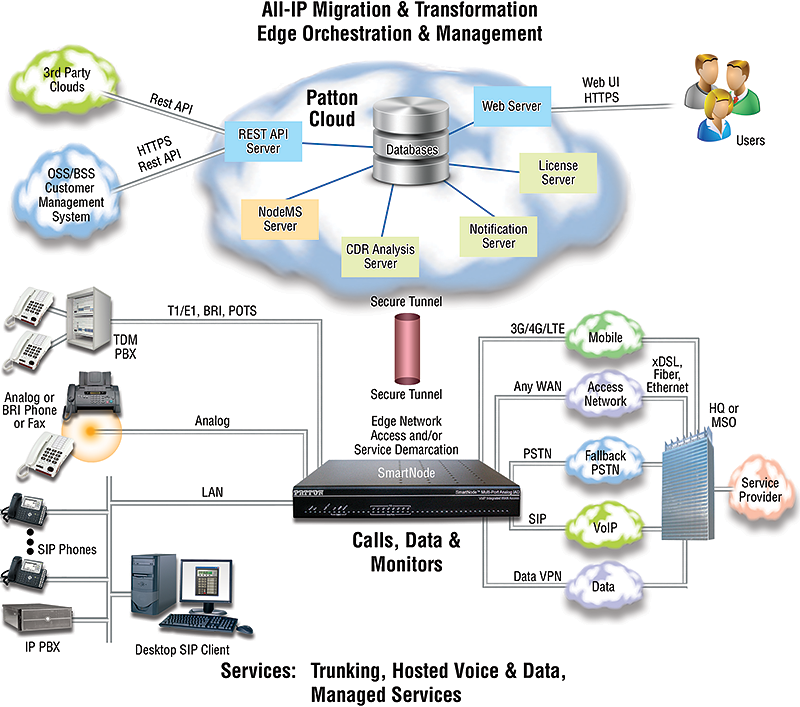 So, now, back to our question. . .
What has "The Cloud" ever done for actual real people?
OK, then. We do have a couple of real-world examples of people (and places) that the Patton Cloud has actually helped. These folks have realized tangible benefits from the cloud-powered services Patton has implemented to address real-world challenges businesses and service providers are facing today.
NETHERLANDS — ISDN Services are going away in the Netherlands. Yet scores of business subscribers aren't ready or able to instantly switch over to an All-IP network. Dutch companies need some time to figure their migration plan at their own pace. In one particular case, the Patton Cloud (combined with SmartNode VoIP CPE) helped Dutch businesses simplify the challenge of executing a phased migration to ALL-IP — while preserving business-critical SDN services and terminal devices (capital equipment) that are still necessary for daily operating procedures and workflows.
MALTA —  For GO Malta, the national communication service provider, it was time to launch a new SIP-Trunking service with some extremely high service-quality and security requirements. Edge orchestration, provided by the Patton Cloud, offered the most-adaptable option for addressing the full spectrum of customer needs. The Cloud, combined with SmartNode eSBCs and VoIP Gateways, made it easy for GO Malta to deliver a new SIP Trunking service for Malt's business subscribers — with unrivaled cost, efficiency, quality, reliability, manageability and security.
Patton has briefly covered the two case studies mentioned above in a recent press release. . .
>>Real World Cloud Orchestration Facilitates Easy Migration to All-IP
If you are interested in all the gory details of these real-world examples, you should definitely check out the two solution briefs on patton.com. . .
>>Patton and Lydis: Subscribers in the Netherlands Who Depend on ISDN Trunks Need Not Fear the End of ISDN Services
>>GO Malta uses SmartNodes with the Patton Cloud to deliver SIP Trunks Securely and Efficiently with Low CAPEX
What do you think?
Do you see any useful applications in your network for the kind of cloud services discussed in these case studies?
Would you be interested in a free trial of the Patton Cloud?
Add your thoughts in the comments below…